Mission Accomplished for Canadian teams at the 2022 Water Polo Junior Pan American Championships
---
---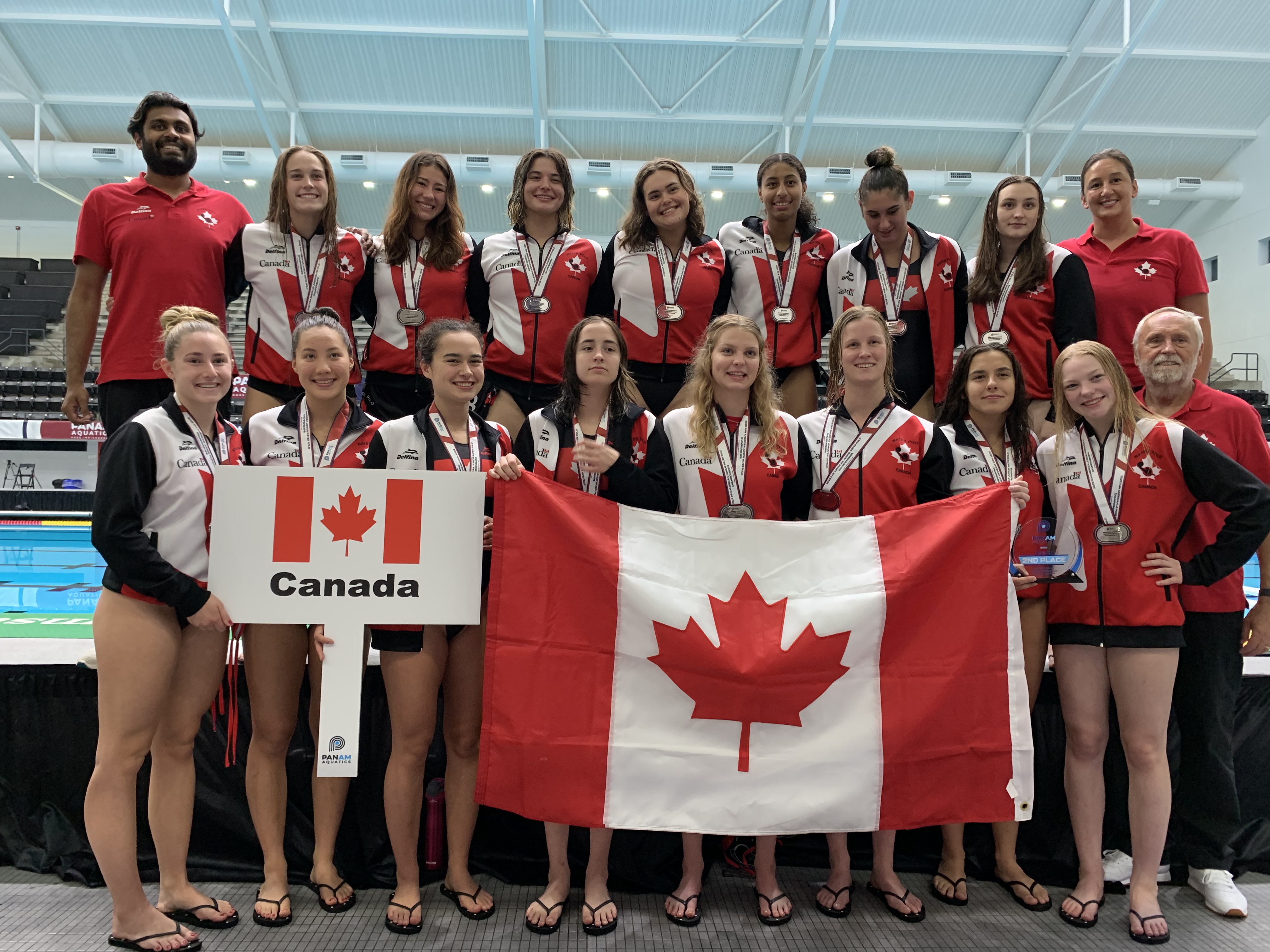 ---
Montreal, July 19, 2022. It is mission accomplished for the Canadian water polo teams present at the 2022 Junior Pan American Championships, which took place from July 11 to 16 in Indianapolis, USA.
The Junior Men's and Women's teams, who were competing for the first time since the beginning of the COVID pandemic, finished 2nd and 4th in the tournament, respectively. This performance ensures that both teams are qualified for the 2023 Junior World Championships.
For Olivier Pineau, Water Polo Canada's High Performance Director, this was a successful first outing for the group of Canadian athletes and their coaches under challenging circumstances. There were many positive elements to retain from the Canadian players' performance.
"Despite various challenges, we're very pleased to have successfully restarted our age group programs," explained Olivier Pineau.
"The COVID-19 pandemic had prevented our next generation of players from participating in international and domestic games for a long time. There's still lots of work ahead, however, this constitutes a very good start; we'll learn from it so as to ensure the growth and continued success of our programs. We're all very proud of our Junior teams and would like to acknowledge the remarkable dedication of our athletes and support staff, as well as the unwavering commitment of their parents, who have all put in so much time, effort, resources and energy towards this goal. This qualification would not have been possible without them," he added.
The next international competitions for Canadian water polo athletes are coming up soon. The Youth (18U) teams will leave Canada shortly to participate in the FINA World Youth Championships (Belgrade, Serbia), while the Senior Men's Team athletes will start competing in the FINA World League Super Final in just a few days, in Strasbourg, France (July 22-27).
Finally, Canadian athletes will remain active throughout the coming year, in the National Championship League (NCL) as well as the different Canadian and American University Leagues.