Canada's Youth Men's Team Finishes 10th at Water Polo World Championships
---
---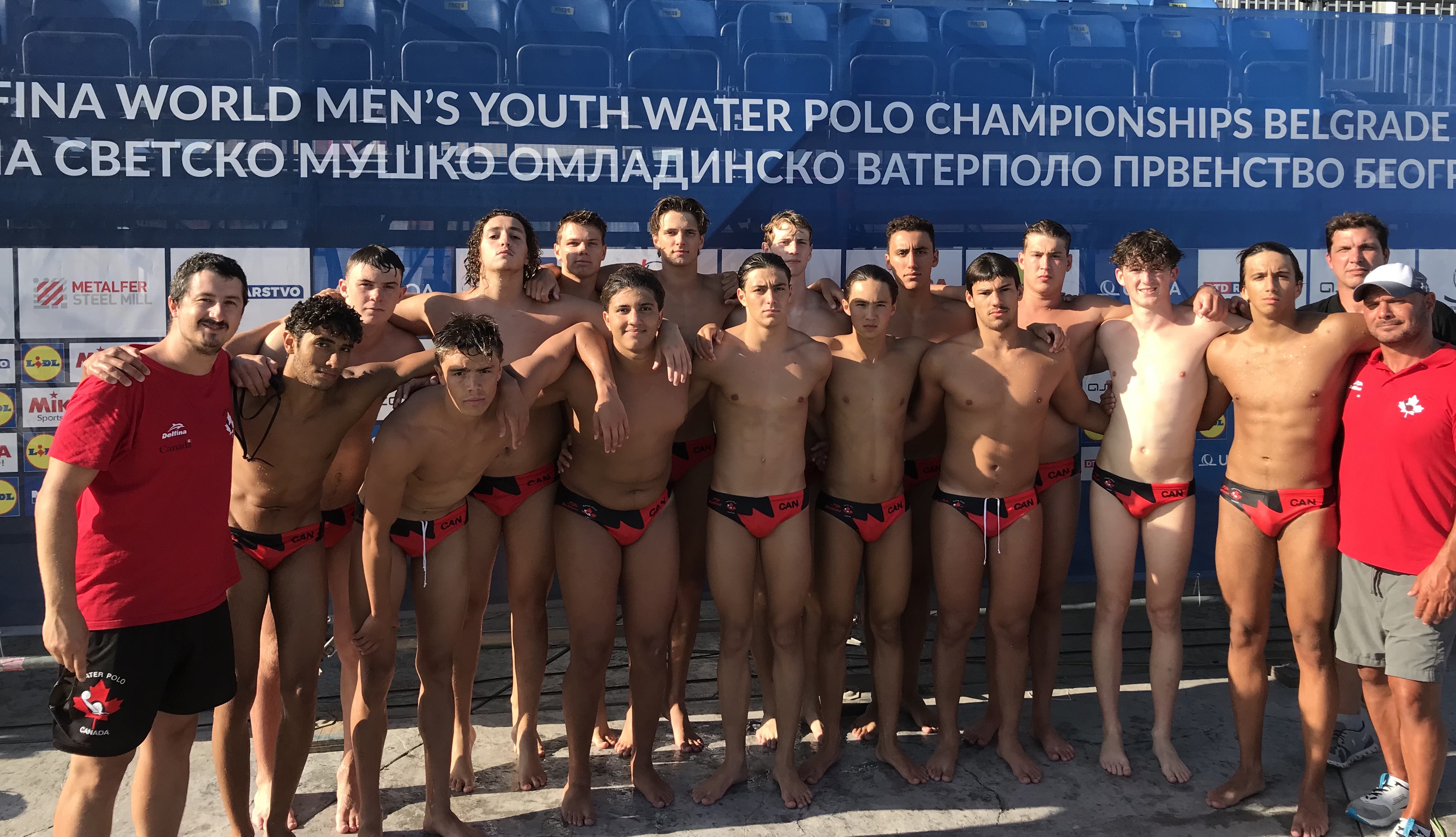 ---
Montreal, August 19, 2022. Canada's men's Youth Team finished 10th at the Water Polo World Championships in Belgrade, Serbia.
After a tough start against two of the top teams present at the tournament, Spain and Montenegro, the Canadian team scored a 13-11 win over South Africa to finish 3rd in Group D. Canada lost their next match in the preliminary round 2 to Italy, but bounced back in their first classification game against Australia with a strong 10-6 victory. Finally, the Canadians earned the 10th overall ranking after losing their last match against the United States. This is a very good result for Head Coach Andras Szeri's team.
As with the women's team, the Canadian Youth men's team has faced a difficult environment over the past two years. The absence of competitions imposed by the COVID-19 virus activities shutdown has restricted preparation opportunities of the Canadian team. However, the progression of the athletes throughout the tournament is encouraging, and the experience gained will be critical to the long-term development of the Men's Youth Program in Canada. There are many positive elements to build on from the Canadians' performance in Belgrade, says Andrew Muir, Water Polo Canada's Pathway Manager:
"This team saw a clear evolution from game 1 to game 6. When it comes to this group of men, seeing the clear improvement from day one is the most encouraging. We have athletes who battle, who are engaged, and are taking the right steps in improving their game. Credit to the coaches who guided the way and adjusted game after game to help this team improve. We are very proud of both their placement and defeating Australia."
The Canadian Team athletes will continue to be active and progress in the coming year with their Canadian clubs. Some of them will also likely be part of the Canadian Youth and Junior squads at next year's Pan American and World Junior Championships.