The inductee this week in the Player Category: Cora Campbell
---
---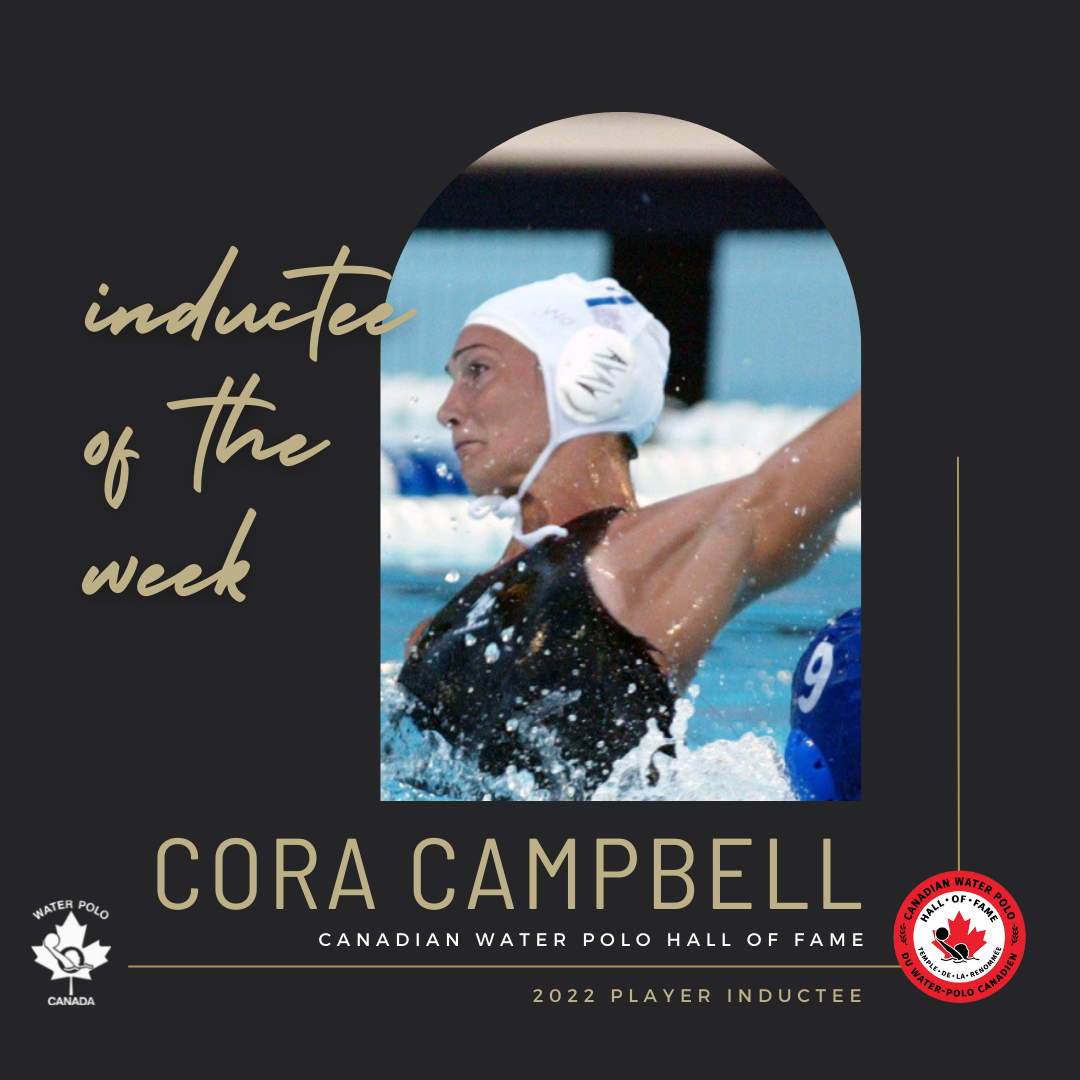 ---
This week, the Canadian Water Polo Hall of Fame and Water Polo Canada are proud to introduce the inductee into the Player Category for 2022, a wowan whose tremendous contribution to our sport is recognized by everyone in Canada and elsewhere in the world, Cora Campbell:
"A two-time Olympian, at the 2000 Sydney and 2004 Athens Games, and an assistant coach at the 2020 Olympics, Cora was recognized as one of the most outstanding players in the world in the late 1990s and early 2000s. Cora's international career spanned from 1992 to 2007 with 6 world championship appearances and a gold medal at the Winnipeg Pan American Games in 1999. Cora dominated the Canadian Championships for two decades with the CAMO and Calgary water polo teams. She also played professionally in Italy, helping the Catania club to a championship title."
Water Polo Canada and the Canadian Water Polo Hall of Fame Committee would like to congratulate Cora Campbell for her induction as a player and thank her for all the great years given to her sport and her community. You can proud of all your accomplishments and your unique contribution to Canada is remembered and cherished accross the country.
You can donate to the Canadian Water Polo Hall of Fame here: https://waterpolocanada.crowdchange.co/23436
Thank you!