The inductee of the week, Coach Category: Robert Thompson
---
---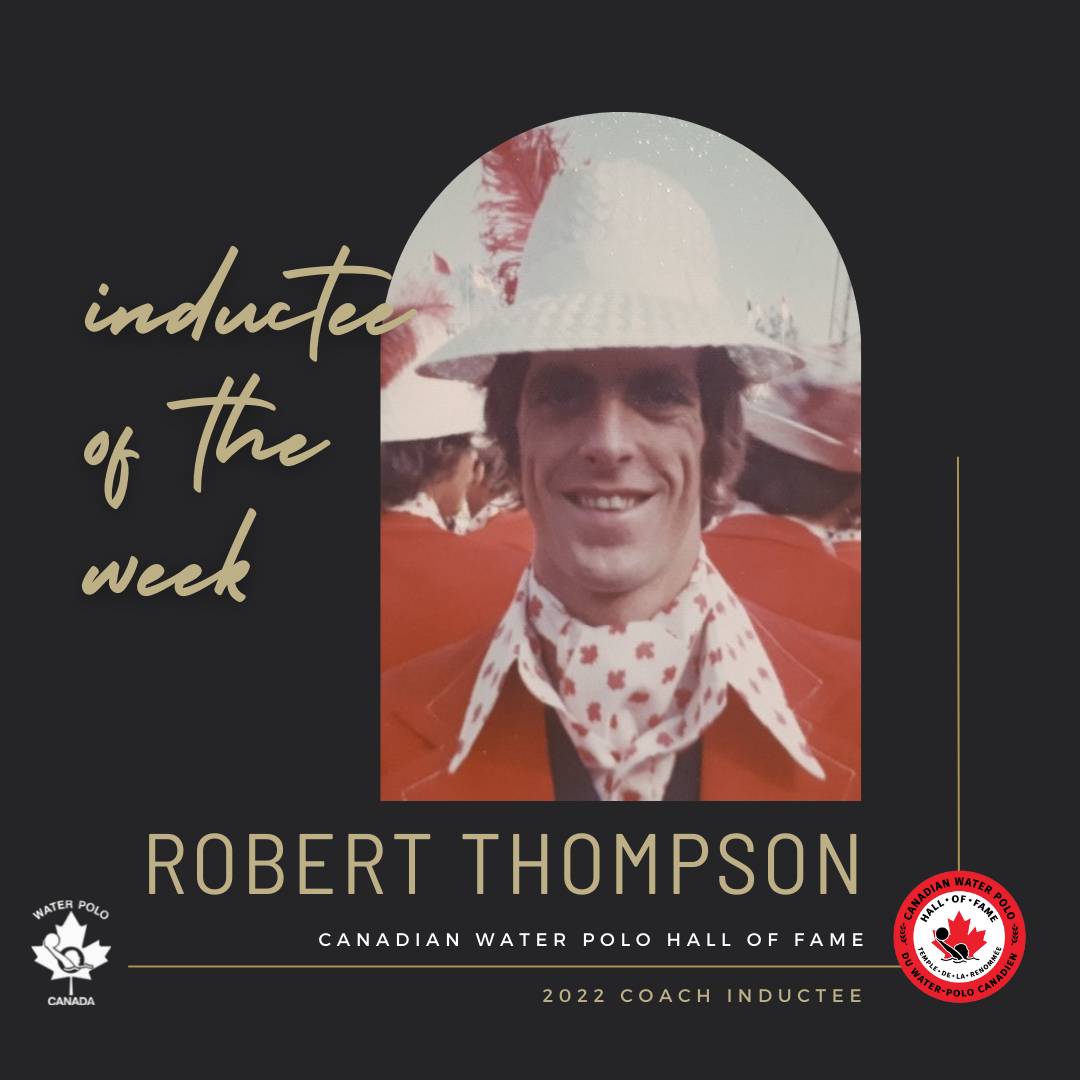 ---
This week, the Canadian Water Polo Hall of Fame and Water Polo Canada are proud to introduce the inductee into the Coach Category for 2022, an individual which contribution to our sport is recognized by everyone and is a symbol of success in water polo and elsewhere, Robert Thompson:
"An Olympic athlete at the 1972 Munich Olympics and a coach at the 1984 Los Angeles Olympics, his Hamilton Aquatic Club senior men's teams competed in 11 consecutive Canadian finals from 1971 to 1981, winning 9 of those 11 Goulden Cup championships, a record that has not been matched since the Cup was first presented in 1907. As head coach of the McMaster University men's team, he also won 17 titles over a 19-year period, another unmatched feat. During the period of 1969 to 1981, Robert set what became the standard of coaching excellence for a generation of Canadian coaches."
Water Polo Canada and the Canadian Water Polo Hall of Fame Committee would like to congratulate Robert Thompson for his induction and thank him for all the great years given to his sport and his community. Robert, your unique contribution is cherished by many accross Canada and will be remembered!
You can donate to the Canadian Water Polo Hall of Fame here: https://waterpolocanada.crowdchange.co/23436