The inductee of the week, Club CAMO 1984-1994
---
---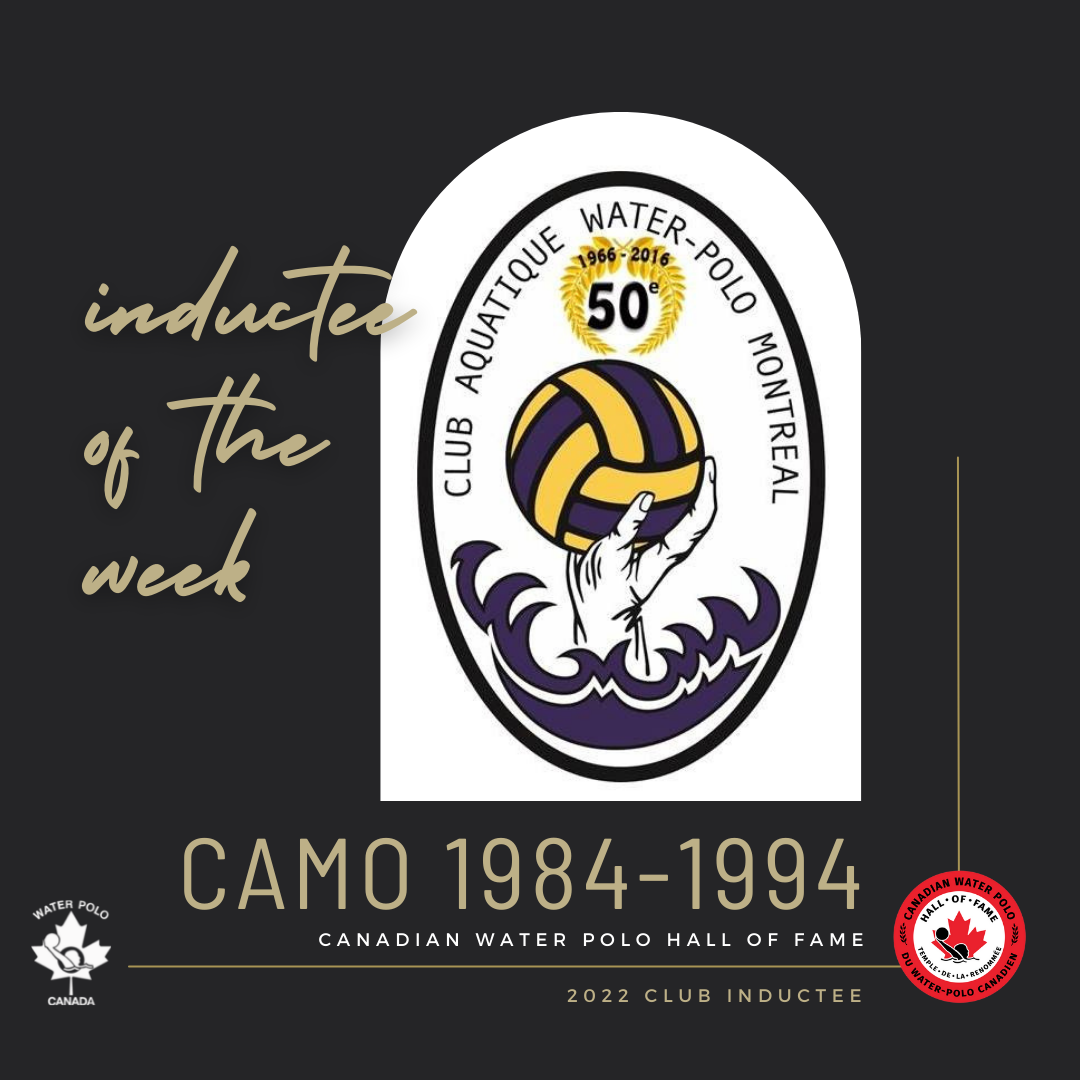 ---
This week, the Canadian Water Polo Hall of Fame and Water Polo Canada are proud to introduce the inductee into the Club Category for 2022, an organization which contribution to our sport is recognized by everyone and is a symbol of success in water polo across Canada, Club CAMO 1984-1994:
"Under the leadership of coaches Daniel Berthelette and Robert Couillard, the Montreal CAMO Water Polo Club won an unprecedented 32 Canadian titles during the 1984-1994 period (1 senior men's gold, 8 senior women's gold, 4 junior men's gold, 10 junior women's gold, 3 youth men's gold and 6 youth women's gold). CAMO's impact on national team programs has been fundamental, helping to propel athletes and coaches to the international level at the 1984 Los Angeles Olympics, the 1986, 1991 and 1994 World Aquatic Championships, the 1987 and 1991 Pan American Games, the 1987, 1989, 1991 and 1993 World Junior Championships."
Water Polo Canada and the Canadian Water Polo Hall of Fame Committee would like to congratulate the CAMO Club 1984-1994 for its induction and thank all the players, coaches and managers of that Club era for all the great years given to your sport and your community. Club CAMO 1984-1994, your unique contribution is cherished by many accross Canada and will be remembered!"
You can donate to the Canadian Water Polo Hall of Fame here:
https://waterpolocanada.crowdchange.co/23436
Thank you!