Canada at the 1982 FINA World Championships in Guayaquil, Ecuador
---
---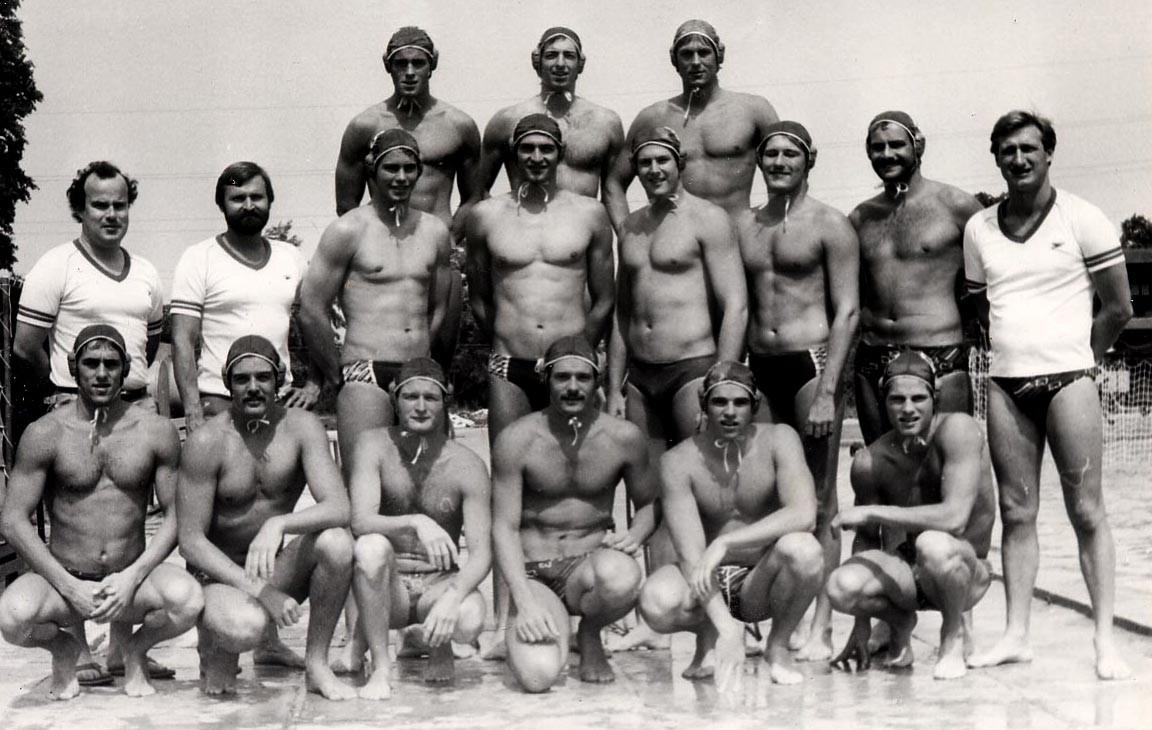 ---
We continue our journey throught the history of Canada at the FINA World Championships with the help of David Hart and the Canadian Water Polo Hall of Fame.
The 4th FINA World Aquatic Championships were held in Guayaquil, Ecuador July 29 to August 9, 1982; the event having been moved to an every-four-year rotation, mid-way between the Olympic cycle.
The men's water polo competition included 16 nations, divided into 4 Groups. The Canadian men's team faced Netherlands, France and Yugoslavia in the first round.
Results of the men's team were as follows:
Round 1
Canada 5 Netherlands 8
Canada 11 France 12
Canada 11 Yugoslavia 13
Round 2
Canada 12 People's Republic of China 9
Canada 6 Greece 9
Round 3
Canada 18 Egypt 4
Canada 9 New Zealand 7
Canada finished in 14th place overall.
The Canadian team photo was taken at an event prior to the Worlds:
Top Row, Left to Right: Ian Thomas, Alex Juhasz, Jim Shockey
Middle Row, Left to Right: Unidentified team Doctor, Istvan Balyi (Assistant Coach/Manager) John Anderson, Simon Deschamps, Bill Meyer, Dominique Dion, Rene Bol, Gabor Csepregi (Head Coach)
Front Row, Left to Right: Sylvain Huet, Gord Van Tol, David McClintock, Rick Zayonc, Rod Macdonald ** Stroud McDonald (alternate)
...
Women's water polo was still not an official event. Canada, USA, Holland and Australia organized a demonstration competition in Guayaquil to continue the pressure on FINA.
The Canadian women's team was coached by Claude Lavoie and Francois Paré.
The team roster included (no results or team photo are available):
Heather Gifford
Michelle Despatis
Johanne Derome
Odile Delaserra
Jocelyne Dumais
Jo Jo Gervais
Isabel Deschamps
Sylvie Thibault
France Morin
Carol Champoux
Denise Prefontaine
...
To contribute to the Canadian Water Polo Hall of Fame, click here:
https://waterpolocanada.crowdchange.co/