Water Polo Canada Announces Men's Team Roster for the 2022 FINA World League Super Final
---
---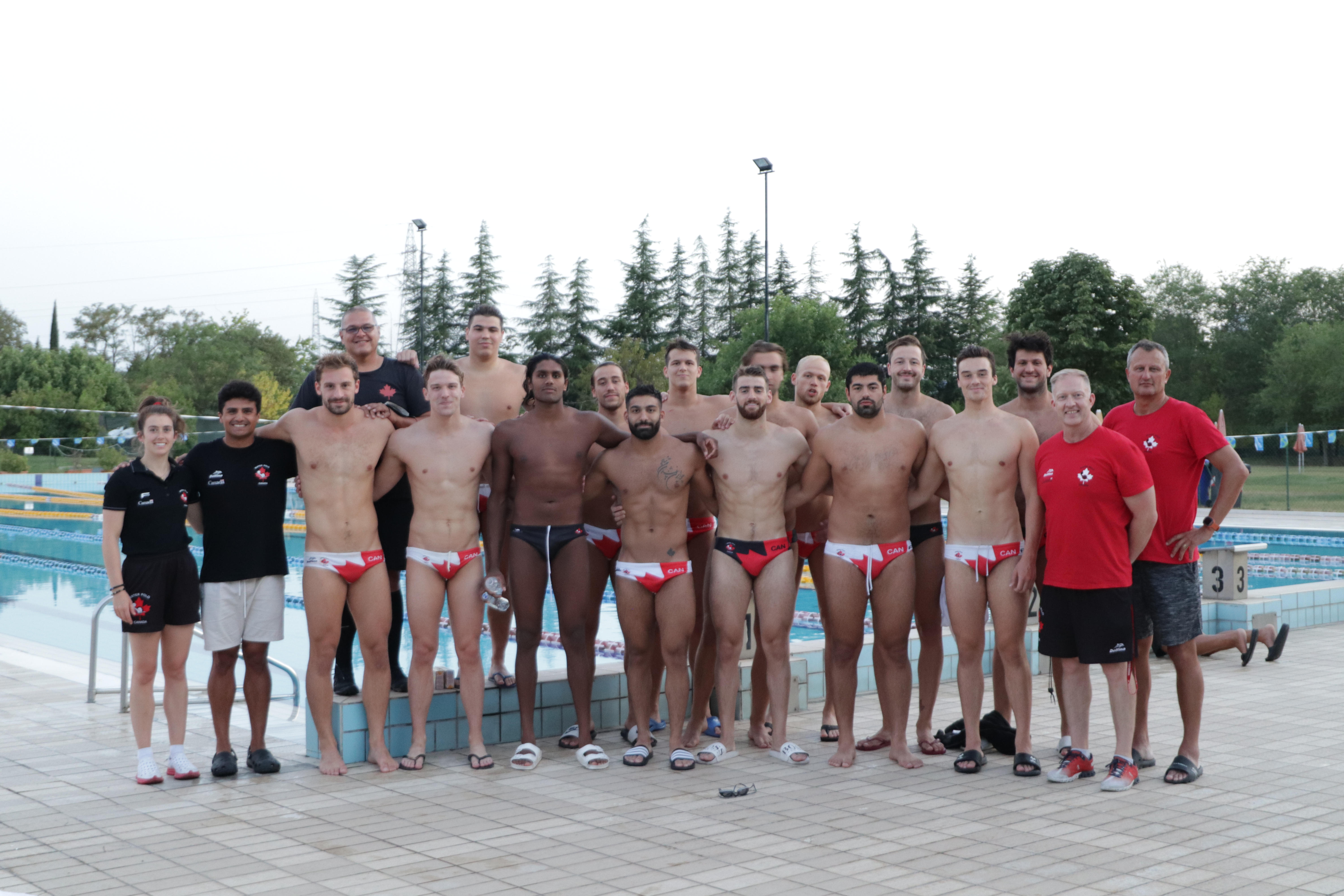 ---
Montreal, July 21st, 2022. Water Polo Canada is pleased to announce the men's team roster that will represent Canada at the 2022 FINA World League Super Final in Strasbourg, France, July 22-27.
The Canadian team earned its right to participate in this prestigious competition with its fourth-place finish at the 2022 FINA World League Intercontinental Cup in March, in Lima, Peru.
It is a relatively young and inexperienced team that will be in Strasbourg for Canada. The Canadian team, which was forced to withdraw from the World Championships in Budapest late June due to COVID-19 cases, hopes to be able to resume competition and progression towards its development objectives and long-term goals for the next few years.
For Head Coach Patrick Oaten, the Super Final will be a great opportunity to refocus the players' attention on these goals and to compete at the highest level, after the disappointment of the withdrawal in Budapest:
" With the team having had to withdraw from the World Championships, it has not been the summer that we had trained or hoped for. The program has showed resilience throughout this period, and it is important that we stay focused on objectives that we had set prior to the summer. We have brought a rather inexperienced team to this event with some players making their international debut in France. I'm excited to see the team compete. We need to take advantage of these games, focus on objectives, and play good water polo."
More than 14 athletes, 2 coaches and 3 staff members will be in Strasbourg for Canada:
Players
Milan Radenovic
Gaelan Patterson
Bogdan Djerkovic
Jérémie Côté
Matthew Halajian
Jérémie Blanchard
Jason O'Donnell
Patrick Almasi
Aleksa Gardijan
Aria Soleimanipak
Diego Gonzalez
Reuel D'Souza
Bor Tanasijevic
Brody McKnight
Coaches
Patrick Oaten, Head Coach
Gyula Toth, Assistant Coach
Support Staff
Rodrigo Rojas
Alain Delorme
Sunny Marshall
Team Canada will play its first game at the 2022 FINA World League Super Final against Italy on Friday, July 22 at 8:00 am EST.
For more information on the tournament schedule:
https://www.fina.org/competitions/2853/fina-men-s-water-polo-world-league-super-final-2022/schedule?phase=All
-30-
For more information:
Luc Beaudin
Communication Manager
Water Polo Canada
514-518-8952