Canada's Women's Youth Team Finishes 10th at the Water Polo World Championships
---
---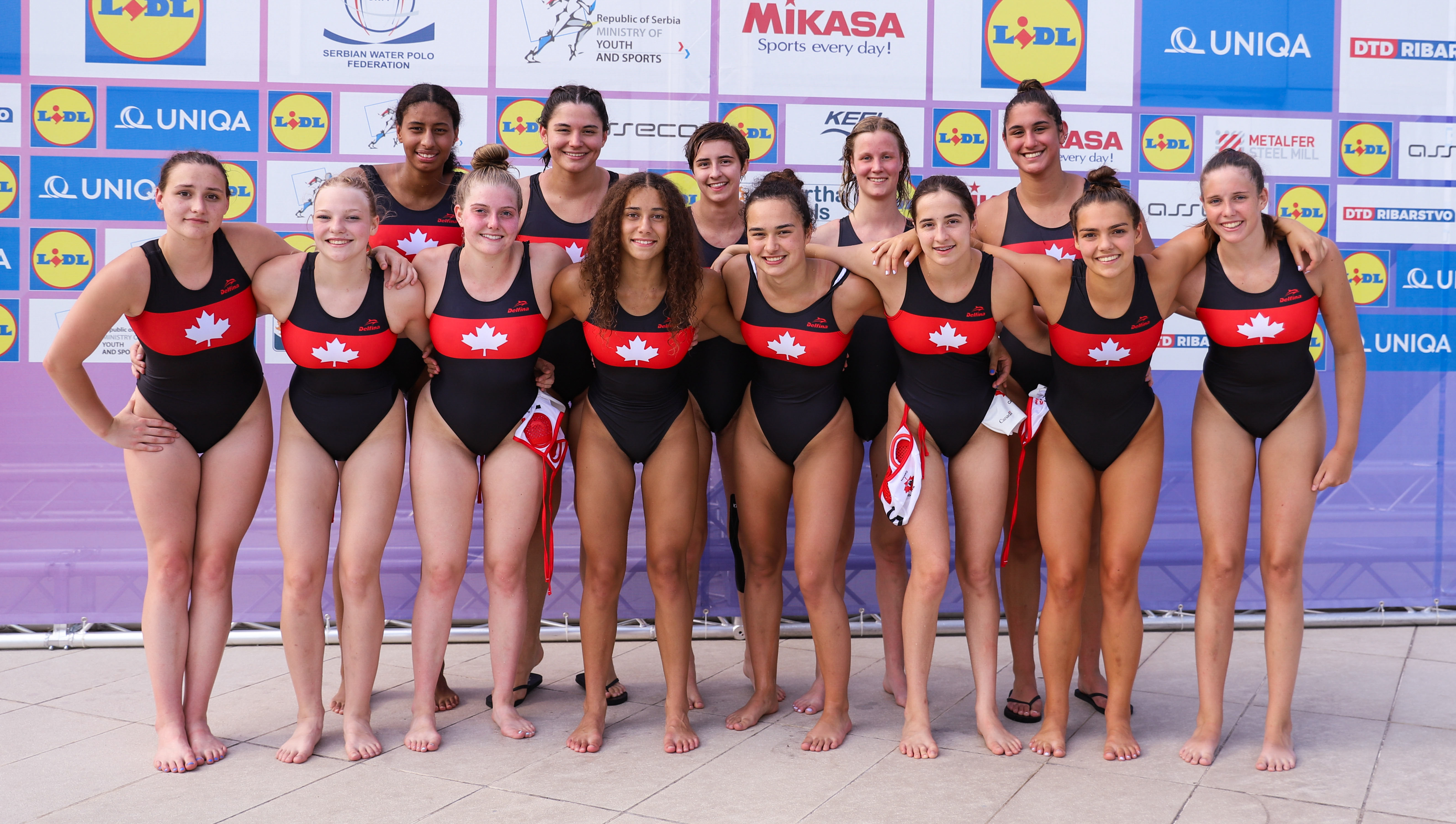 ---
*Photo Credit: S. Sandic
Montreal, August 8, 2022. Canada's women's youth team finished 10th at the Water Polo World Championships in Belgrade, Serbia. This is a similar result to the one obtained at the same competition in 2018.
After a strong start against Australia (12-12 draw), the Canadian team fell short against the Netherlands (18-8), only to bounce back against South Africa (15-7) to finish 3rd in their group. They played well in their Round 2 preliminary match against New Zealand but were unable to take advantage of a few offensive opportunities and lost by a score of 8-7. The team bounced back against Kazakhstan in their first classification match, winning 14-7. However, they lost their last match 15-13 to Croatia and finished 10th overall.
The lack of competition for two years imposed by the COVID-19 and the inexperience of several players who were first time internationals have impacted the level of performances offered by the Canadian team. Nonetheless, the progression of the athletes throughout the tournament is encouraging and the experience gained will be critical to the long-term development of the women's program in Canada. This was echoed by Water Polo Canada's Pathway Manager, Andrew Muir:
" While the result has been somewhat disappointing and we feel that we could have placed higher in the tournament, we will return home with many lessons learnt. Lessons for this generation of athletes to bring home to their provinces and clubs in the upcoming season, strengthening them on their pathway to excellence. Lessons for our organization as we continue to implement pathway structure and alignment from NSO to PSO to Club. Lessons for our coaches, especially the young ones, to be able to impart on athletes back home."
Canadian team athletes will continue to be active with their Canadian clubs and American universities during the upcoming season. A few of them will also likely be part of the Canadian Youth and Junior teams at the Youth Pan American Championships and Junior World Championships next year.
Finally, the World Championships continue in Belgrade, Serbia with the Men's Youth Team scheduled to begin play on August 11 (August 11-19).