Water Polo Canada officially joins Abuse-Free Sport
---
---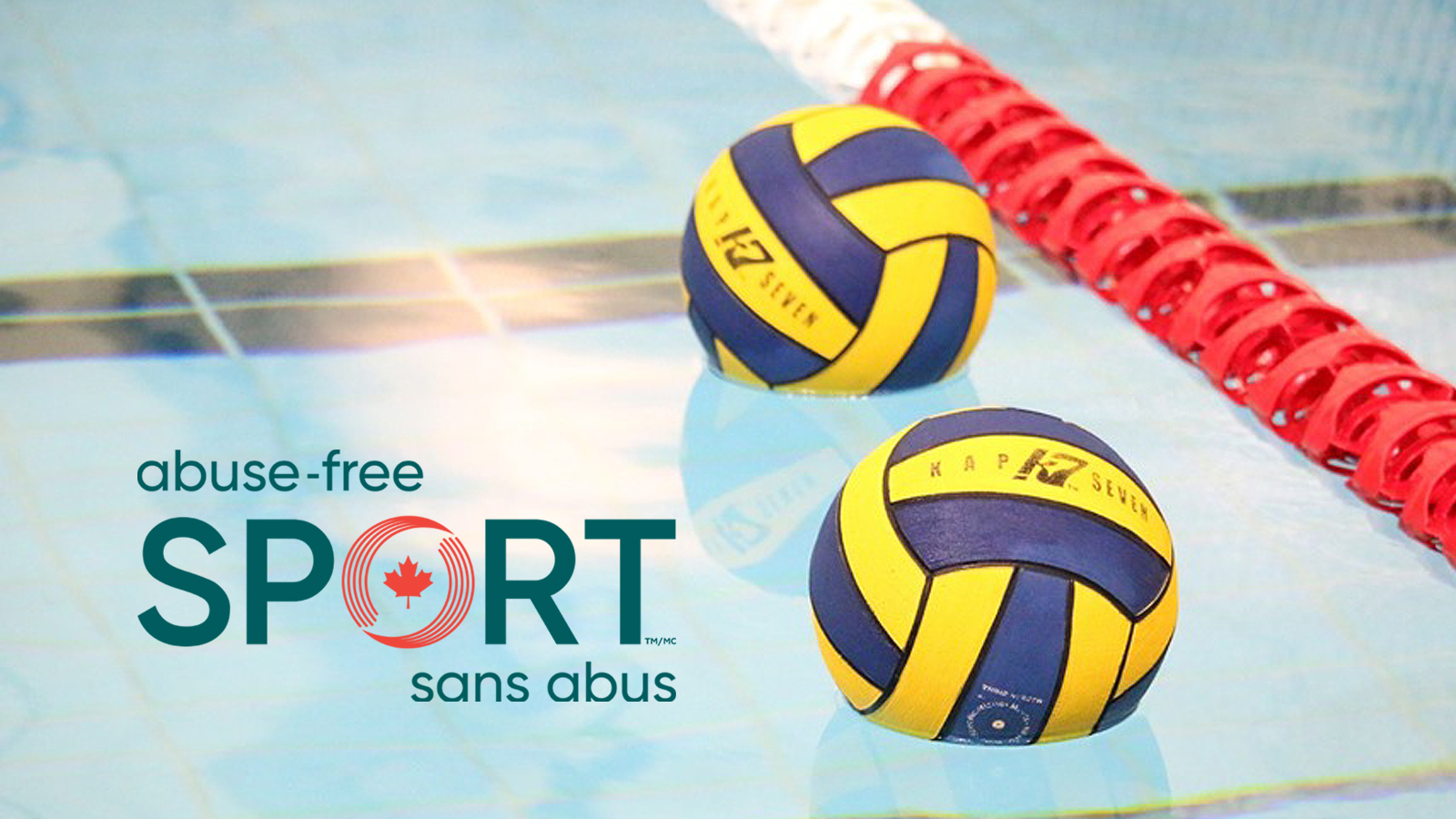 ---
Ottawa, March 24, 2023 - Water Polo Canada (WPC) officially joins Abuse-Free Sport, the new independent program managed by to prevent and address maltreatment in sport, today, March 24, 2023.
This comes into effect after a transition period following the first announcement in mid-February. During that time, WPC did all the compliance work, including to adopt the latest version of the Universal Code of Conduct to Prevent and Address Maltreatment in Sport (UCCMS), as well as to revise, update and/or create new Policies that are compliant to the UCCMS and to the Office of the Sport Integrity Commissioner (OSIC).
WPC also unveiled its new complaint process effective starting today regarding maltreatment, abuse, discrimination, violence, bullying or harassment (UCCMS violation) where the following registrants of WPC, referred to as "WPC UCCMS participants", will become subject to the UCCMS under the Abuse-Free Sport umbrella:
any individual associated with WPC's National Team and High-Performance programs (including Regional Development Centres) such as athletes, coaches or any other staff or individual supporting one of these WPC programs and/or interacting with any of these WPC programs' participants;
WPC's National Championship League (NCL) and WPC's National Inter-Provincial Championship participants including all athletes, all team coaches and all other staff associated with teams as well as all WPC staff, contractors, technical officials and event volunteers involved in these tournaments;
all WPC Board Members, WPC employees/contractors and WPC committee volunteers.
At any time, all Water Polo Canada's member can contact the Canadian Sport Helpline for support and guidance. The Canadian Sport Helpline operates 7 days a week, 365 days a year, and operating hours are from 8am to 8pm (ET). You can contact them by calling or texting 1-888-837-7678 or by emailing them at info@abuse-free-sport.ca.
All information regarding Safe Sport, including Water Polo Canada new, revised or updated policies, how to file a complaint, and WPC Independent Third Party, is available through the Safe Sport section on WPC website at https://waterpolo.ca/content/commitment-to-safe-sport.