Water Polo Canada Launches R.I.S.E., A New Developmental Program for Athletes, Coaches And Officials
---
---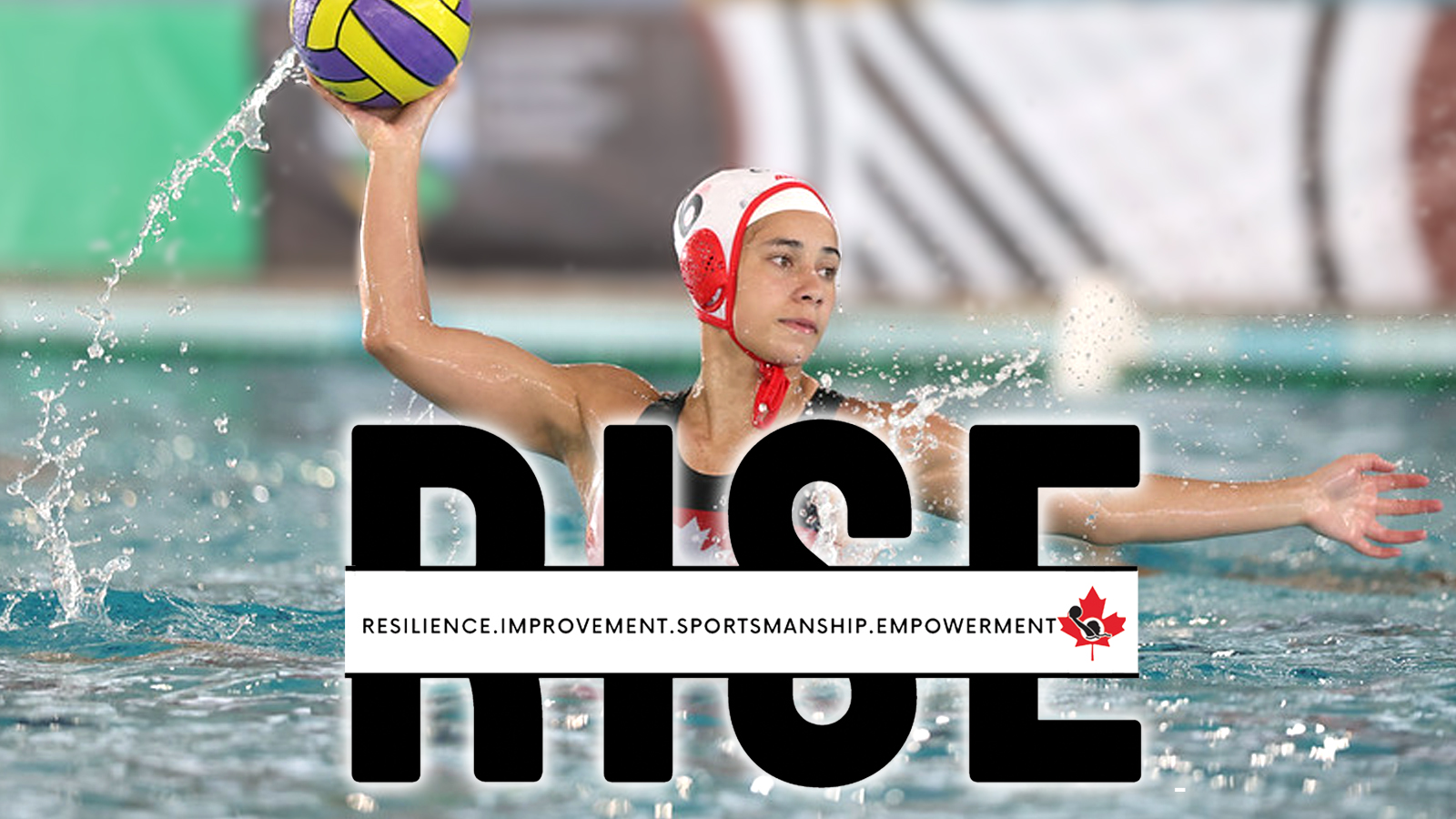 ---
First camps planned to be held in early 2024
Ottawa, May 16, 2023 - Water Polo Canada is pleased to launch R.I.S.E., a new developmental program aiming to increase the skills, experience, knowledge and opportunities of young water polo players, coaches, and officials in Canada.
R.I.S.E., which stands for Resilience, Improvement, Sportsmanship and Empowerment, will establish training camps across Canada for 15U and 13U male and female water polo players to develop essential technical and tactical foundations, with the objective of supporting competitive club athletes as they prepare to enter the Podium Pathway stages of sport development and the Age Group National Team (AGNT) programs.
These camps, to be officially held across Canada starting in early 2024 after the presentation of pilots in the Fall, will foster a fun and welcoming environment for all participants and will help them grow not only as players, coaches, and officials, but also as champions in life.
All training sessions will follow Water Polo Canada's Long Term Development Framework and will include such elements as:
-technical practices;
-tactical drills;
-physical testing;
-evaluations;
-workshops;
-rule interpretation;
-nutrition and Safe Sport conferences, including mental and life skills;
-and presentations from current and former National Team athletes.
Participation revenues from the R.I.S.E. program will also help to financially support the Age Group National Team programs and their athletes, with all profits earmarked for those programs.
Sessions for Coaches and Referees
Coaches and Referees will also benefit from development opportunities through these camps, as Water Polo Canada will aim to use this platform to deliver National Coach Certification Program (NCCP) and Official Training and Certification Program (OTCP) pathway courses.
In addition, the R.I.S.E. program will allow 17U athletes to increase their knowledge of the sport through their participation in coach and referee workshops. These sessions will also provide them with their initial entry into the coach and referee streams of water polo and present additional avenues of involvement in the Canadian water polo community.
"I'm very excited for the launch of the R.I.S.E. program", said Water Polo Canada Senior Manager of Leagues and Pathway, Andrew Muir. "The program itself targets the delivery of products to serve three fundamental pillars of our sport, and will help drive development and outreach across Canada, while proceeds will help to support our AGNT programs."
"Focused on bringing National team content and coaching courses to regional members, the R.I.S.E. program will provide coaching clinics, officials training, and athlete development opportunities. Furthermore, we seek to re-involve alumni and former National team athletes back to the pool deck to share their knowledge and experience with the next generation of athletes. Finally, R.I.S.E Camps will allow athletes to be evaluated and coached by National team personnel or Canada's master coaches, while concurrently training the local coaches and officials on the current techniques or interpretations."
Benefits at every level of Canadian Water Polo
The R.I.S.E. program will greatly benefit the Canadian water polo system, as athletes will have access to additional resources and training to improve and develop essential skills.
Clubs will benefit from supplementary resources to aid younger athletes and coaches in their understanding of the sport of Water Polo, as well as from an increase in collaboration through these camps' social networking opportunities.
Provincial Sport Organizations (PSOs) will also witness an improvement in the technical level of participating athletes, and an increase in the pool of trained and certified coaches and referees within their province.
More details about the RISE program can be found on Water Polo Canada's website, at https://waterpolo.ca/content/rise.