Water Polo Canada Women's Junior Team finishes 12th at 2023 World Aquatics Women's U20 Championship
---
---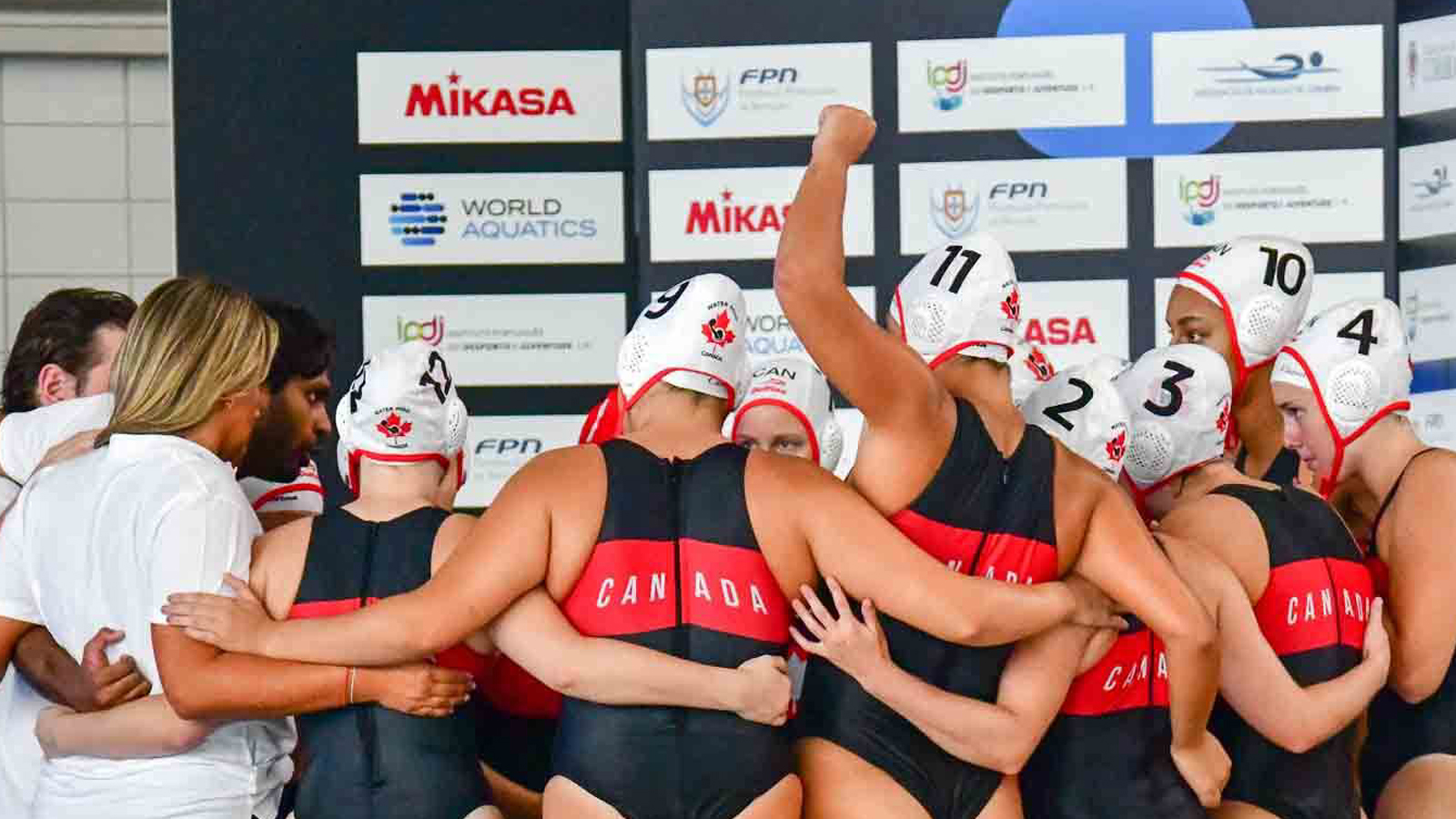 ---
Ottawa, September 17, 2023 - Canada took 12th position overall at the 2023 World Aquatics Women's U20 Championships which ended Friday in Coimbra, Portugal.
The Canadian Team closed out the competition with a 12-7 loss against Croatia in the classification game for the 11th and 12th positions. A total of 20 teams from around the world took part in this year's championship, which is held every two years and showcases athletes under the age of 20.
Canada started the tournament with two wins in the group stage, 26-3 against Chile and 17-11 against France. The team led by Head Coach Ethan D'Souza and Assistant Coach Marina Radu was then defeated by New Zealand, the Netherlands, Australia and, finally, Croatia.
"While our final placement is unfortunate and was never part of our final goal, we can be proud of the fact that our ladies played wholeheartedly for each other," said Water Polo Canada Women's Junior Team Assistant Coach Marina Radu. "The fight and the struggle have brought these future senior team athletes together. The coaching staff is eager to watch their futures unfold."
"We left it all in the pool and I couldn't be more proud of the efforts we displayed in the pool this week," added Team Captain Serena Browne.
At the last World Aquatics Women's U20 (junior) Championship in which Canada took part, in 2019, Canada came in 10th overall. Due to the COVID-19 pandemic, Water Polo Canada did not send a team to the 2021 edition in Israel.
More details regarding the 2023 World Aquatics Women's U20 (junior) Championship are available at https://www.waterpolo.ca/content/junior-womens-world-championship.
Canadian Team at the 2023 World Aquatics Women's U20 (junior) Championships
AHMAD, Lashyn (Montréal, QC-Edmonton Tsunami)
BROWNE, Serena (Pointe-Claire, QC-Stanford University/DDO)
BURLOCK, Alia (Edmonton, AB-University of Hawaii/Edmonton Tsunami)
COWAN, Ella (Stony Plain, AB-Edmonton Tsunami)
FEATHERSTONE, Katherine (Calgary, AB-Calgary Renegades)
FERGUSON, Ashley (Pointe-Claire, QC-DDO)
HACK, Mikayla (Regina, SK-Team Sask)
LAPIERRE, Simone (Regina, SK-Team Sask) - Goalie
LAWSON, Emma (Surrey, B.C.-University of South California/Fraser Valley)
LEVIN, Leah (Calgary, AB-Calgary Renegades)
MONTEIL, Capucine (Montréal, QC-CAMO) - Goalie
PATENAUDE, Gabrielle (Saint-Jean-sur-Richelieu, QC-CAMO)
PEIRAVANI, Raha (North Vancouver, B.C.- University of Hawaii/Pacific Storm)
Support Staff
Head Coach: Ethan D'Souza
Assistant Coach: Marina Radu
Team Manager: Eric Graham